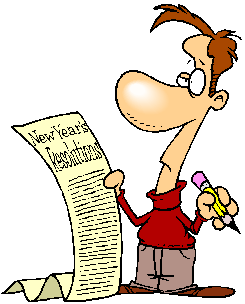 I will not
:
procrastinate.
Youtube my life and mind away.
shuffle around like a zombie due to sleep deprivation.
be a typical college student and consider microwaving a hot pocket as "cooking".
dress like a hobo. Am going to business school after all. Must look presentable.
sit around for 8 hours straight. Will exercise even though did not sign up for a PE class.
I will:

always put first things first. not procrastinate.
watch educational videos instead of youtube videos.
get lots of sleep. apparently skin rejuvenates during sleep. attempt to look 21 forever by using lotion & sleep. (no, I am not Dorian Gray)
listen to my dentist. floss and rinse mouth. convince myself am drinking expensive vodka instead of burning green acid.
cook myself nutritiously balanced meals and not speed dial 1-800-mom's cooking and have weekly deliveries (though they can drop off groceries).
use up stored fat from an entire summer of 3.5 months x 30 days x 8 hours = 840 hours of sedentary action.

Hope to develop inner poise and authority. Fingers and toes crossed!